WATCH THIS SHORT VIDEO FIRST
Dates and Deadlines 
Conference Format 
How To Create Your Presentation 
Video Format and the Scene
Who is the audience 

How To Name Your Presentation 

Presentation Examples from previuos years 
Link to upload your video 
Tip: Your Quote 
Deadline to finalize Keynote Name and Description – October 28, 2023
Deadline to send the Final Presentation (ready videos) – November 8, 2023 (we can extend it to November 11)
Conference: November 14-16, 2023

It is a 100% ONLINE Conference with pre-recorded video presentations and LIVE Sessions (Q&A and Panel  Discussions). It works like this:
You will record your video presentation in advance and send us the video (we will tell you how) 
We will play the pre-recorded presentations at planned time, so that all goes smooth 
There might be a few LIVE sessions (Q&A, Panel discussions or Networking sessions) – if you want to take part, we will plan and approve your time in advance with you, so that you are available 
3. HOW TO CREATE YOUR PRESENTATION
At online conference, the attendees behave different, than on in-person events. They can choose what to watch and when. On our conference, everybody gets a replay pass, so they can watch the recordings also 1 / 21 / 365 Days after the first LIVE streaming. 
That´s why you can think of this presentation as of your TED Talk (TED Talks are influential videos from expert speakers on education, business, science, tech and creativity, …). 
Or even better – think about your keynote as of YOUR SIGNATURE PRESENTATION.
THE LENGTH OF YOUR PRESENTATION
Ideal length of your presentation is 15-20 minutes. Make sure that it is not less than 11 minutes, and not more than 30 minutes. It can be longer in only a very specific topic. People are online, so they can leave the "room" anytime, if they get bored. Try to make the content dynamic. 
IDEAL length of your presentation is 15-20 minutes.
4. VIDEO FORMAT and the scene
Format of the video:
HD resolution or bigger ("1080p" – 1,920×1,080pix or bigger – Full HD) 
File Format – .mp4, mov, avi, … (any playable today) 
You can record it on any device – recorder, web-camera or even a good smartphone
The Scene:
Please set the scene to be professional and so that the attendees can see – you as a speaker, and your slides. 
You must be in the video (it is not so engaging when people watch only the slides and do not see the speaker) 
I suggest to record it in a work environment, not at home – we want the participants to feel "business/work", not sitting on a couch in a living room
You should have slides behind you (or on the desktop) – people like to read and watch graphs, see pictures, etc. 
Scene Examples: 
Position yourself as you feel comfortable – either in the corner, or on the main stage, or on the side.
TIP: WHAT TECH TO USE FOR RECORDING
If you do not have the systems for recording, you can use LOOM www.loom.com
It does the slides behind you and you are in front of them in the window
It records with the laptop camera and it is very easy to use
IMPORTANT! Please use external Microphone if possible and record in a quiet environment. Most of the time the laptop microphones are not clear enough.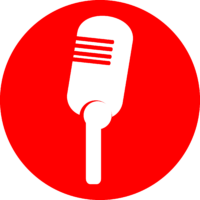 Our audience can be divided in these groups:
Bike/ebike industry
Otner industries – for instance newcomers 
Enthusiasts 
More info:  

When it comes to the company attendees, they come from companies such as: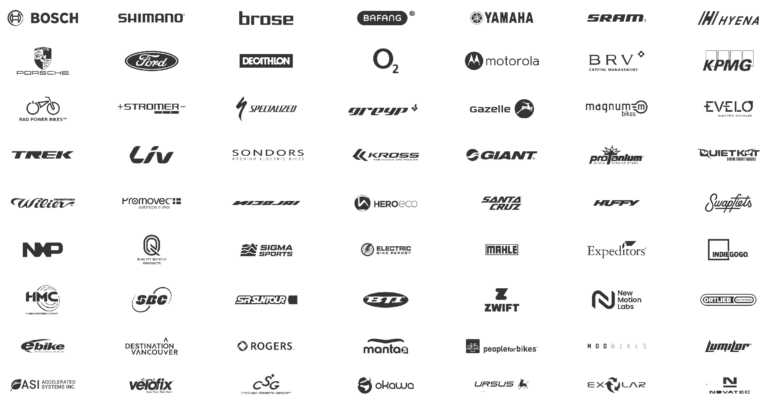 6. HOW TO NAME YOUR PRESENTATION
The topic of your presentation must be something that you enjoy the most about your work or business. That you love to speak about. There are a few examples. But we know, that you and your work is unique, so don ́t frame yourself. We will approve this together so that it fits the conference tracks and themes. 
The more attention grabbing headline, and the presentation description, the better. Online attendees can choose what to do in that time, so it needs to spark their curiosity. 

A FEW SAMPLES / IDEAS FOR YOU: 
Michael Barnard – A Tale of Two Disruptions – The impact of electric bikes on transportation and cities. What will you do?

Mark Robotham – Hydrofoiling – Creating a New E-bike Category – 

Hydrofoiling – Taking a new product concept to the world stage
Claudia Wasko – Sustaining the E-bike Boom – The bike boom has ushered in many new players to the bike industry—many with deep roots, but only just made the leap to eBikes as well as others who are fairly new to the industry, but excellent at selling direct to consumer. From Bosch's perspective, the boom is wonderful, but sustaining it would be even better. Learn from one of the co-founders of Bosch's 11-year old eBike systems division about what it will take to survive the boom and grow long term. This talk will cover the market status and growth trends as well as important factors to consider in fostering real staying power—advocacy, safety, sustainability, innovative product and serviceability.

Amir Mekhalfia – Fiil Bikes 7 Year Journey in Creating the Best Electric Cargo Bicycle – 

Fiil Bikes pre successor started in 2014 as "Cargonaut" by the Ophardt Group. Early 2020 Amir Mekhalfia transformed the brand, re-launched the 2nd Generation F3 e-motion, and innovated from the ground up F4 e-motion to accommodate inner cities logistics. Today we invested over €6 Million in Fiil e-motion in-house product development.
Scott Montgomery – Interview: E-bike trends hitting US – Discussion about waking up of ebike market, entering of new players, growth of the direct to customer shift, post COVID changes, digital marketing in bike business, and much more…
Thorsten Heckrath-Rose – The radical digital transformation of ROSE Bikes – The development of ROSE from a stationary retailer to the digital leader in the bike industry and how ROSE manages the radical changes which are necessary to constantly transform the business.
Don DiCostanzo – Making great electric bikes is just the beginning – How values of Pedego Electric Bikes shaped the growth of the best and biggest electric bike brand in America. Electric bike future, market growth and challenges for the industry.
Niklas Etzel – How to sell electric bikes without expensive showrooms? – Leveraging your network of existing customers to provide real-life experiences
Rafael Gil-PErez – The secrets of an unimaginable e-bike and brand – The story how Forestal Syrion came to life – take control, ad value, gain speed, do the extraordinary. Don ́t to what everybody else does.
Alec Lim – Spokes are so last-year – Different approach to ebike design and funcionality. How we created the Hubless E-Bike with Style, Security and Safety for the Modern Urban Cyclist.
Romain Erny – Join the Paris Region e-mobility revolution – The post-pandemic era is changing the way people move in the Paris Region. People have been forced to re-think the way they move, much to the benefit of bikes and e-bikes. Discover how the city and the region lead the e-mobility revolution and how it supports the bike businesses coming to the area. The right time to enter is now!
These are sample pages from our past Playbook: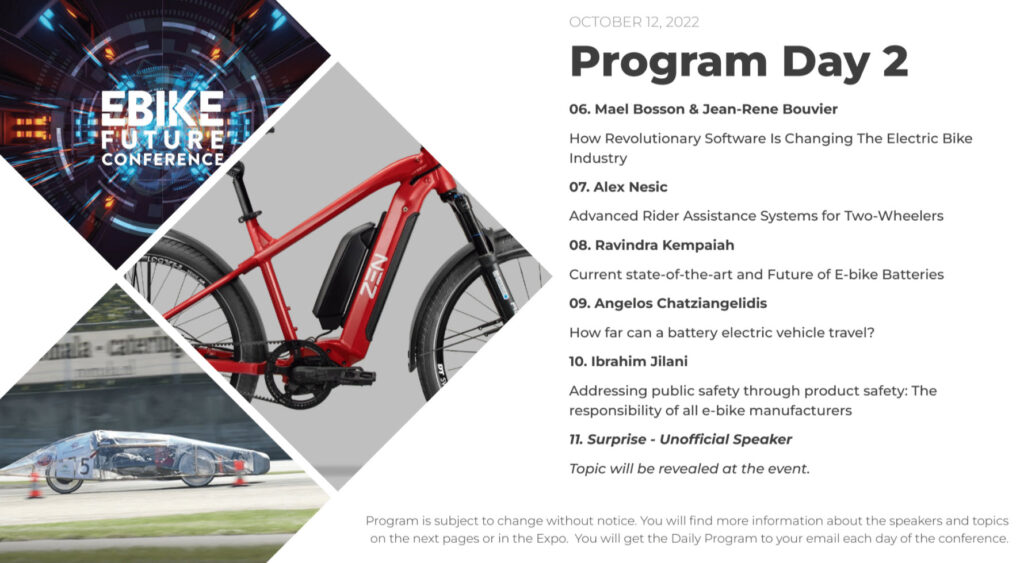 You can check the complete 2022 program in our official Playbook (same type of document will be released also in 2023 as a guide to the conference). 
8. Link to upload your video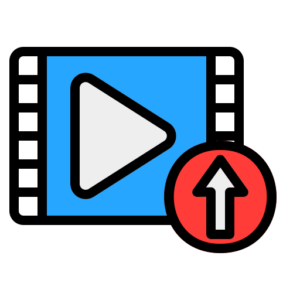 When your presentation is ready, just upload it on this link:
If you want to send us the file any other way (like Wetransfer, your Dropbox, etc.), no problem – just please share with us the link to the video.
Say something in your presentation that can be used as your quote. It can be from few seconds (only the quote) or even to complete section – like 1-2 minute part of your keynote. 
10. YOUR BASIC INFORMATION
To ensure that your information is featured prominently on both your profile page and in all conference materials, please provide the following:
Profile photo (good resolution, ideally 1200 pixels or more) 
Your position – exact name that you want to have displayed 
Bio / About you (short, long, or both) 
Website link – company
other links that you want to promote – like articles, videos, interviews, … 
Optionally, you can share marketing materials, including images of your products and services, and even videos, which may be used on your speaker profile page and potentially in our advertising efforts.